About Me
Transportation-land use connection, travel behavior, transportation policy, transportation finance, public transit, urban economics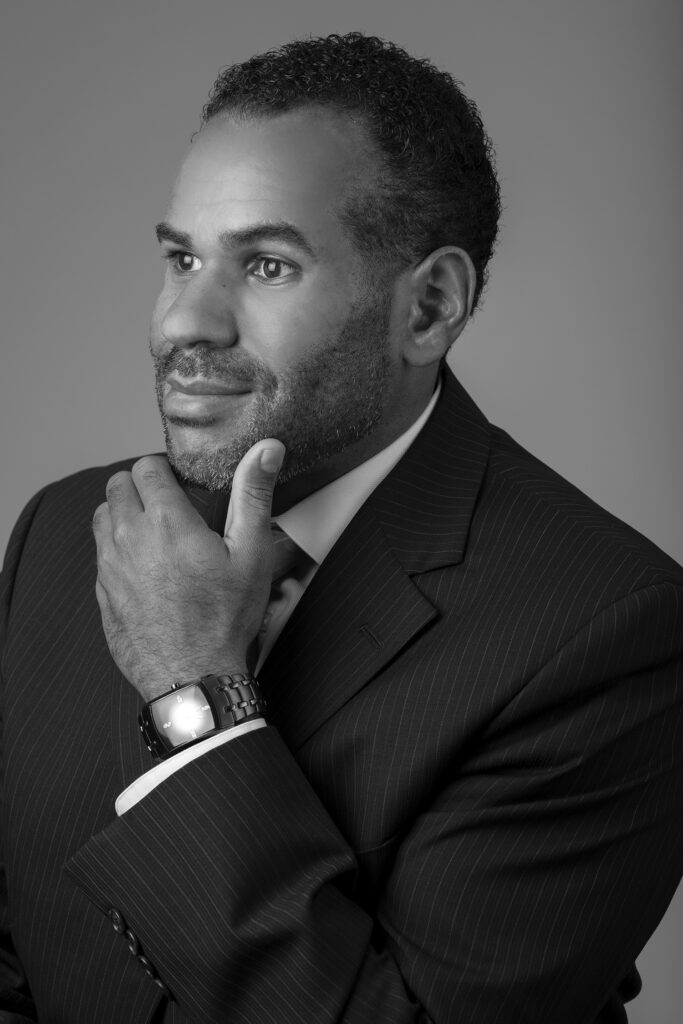 I spent the latter fourteen years of my childhood in foster care, so was transit dependent as a youth and young adult. As a teenager, not only was transit my mode of travel, but trips on transit afforded me a mental escape from life's stresses. These formative experiences seeded my intellectual curiosity about transportation generally and transit specifically. I voiced my experiences and ideas for improving transit to the governing board of my local transit provider, the Santa Clara Valley Transportation Authority. These meetings exposed me to the professional and political aspects of planning and informed my early career objective of becoming a transit planner.
As a graduate student, I was introduced to the study of travel behavior, that travelers are insulated from the full costs of travel, and how this facilitates dispersed travel and land use patterns. I became convinced that this "construct" of financing travel from secondary sources (i.e., sales taxes, property taxes, etc.) was an underlying impediment to efficient and equitable transit planning. So, while I still desired to improve transit, I began to want a career where I could work to change this construct more fundamentally. I also began to doubt if contemporary planning practice offered a space to do this.
After earning my master's degree, I ran for public office and became the youngest person ever elected to the governing board of the San Francisco Bay Area Rapid Transit District (BART). I imagined that being a policymaker on a transportation-focused board might position me to influence the direction of planning practice. Ultimately, my public service experience at BART validated concerns I developed as a graduate student and cemented my decision to pursue an academic career.
As an academic, I use my intellectual freedom and independence to explore wide-ranging analyses and methodologies beyond politically-convenient implementation considerations. Of course, I hope my research can influence the practice and policy decision-making to some degree, especially through opportunities to provide expert opinions or testimony to policymakers. I also honor the privilege of training future generations of scholars and practitioners through my teaching.
Teaching
In my teaching, I aim to instill creative thinking about solutions to urban planning challenges, as well as critical thinking about both assumptions behind those solutions and ways to evaluate their effectiveness. Particularly in graduate classes, I achieve this through a combination of lecture and empirical readings. Rather than lecturing on textbook readings, I lecture on foundational concepts and ideas (i.e., my lectures are the "textbook") and I have students immerse themselves in empirical articles that illuminate critical thinking on the topics. I also use course discussion and course projects to expose students to competing perspectives, including those that challenge their own perspectives and my perspectives.
Below are summaries of courses in my areas of specialty that I teach or aspire to teach. Syllabi are provided, if available.
Transportation and Land Use Planning
In this course, I expose students to the transportation-land use connection — that is, the intrinsic relationship between travel behavior and the built environment — and the many policy interventions employed for addressing contemporary challenges related to travel and the built environment. We refrain from discussing land use planning and policy, or transportation planning and policy, in isolation; we instead emphasize the impacts of land use planning and policy on transportation and vice versa. We begin the course by introducing foundational theories in urban economics, travel behavior, equity, and efficiency that are pertinent to the transportation-land use connection. We then explore empirical studies about the transportation-land use connection, analyze the successes and pitfalls of various policy intervention strategies, and investigate why other intervention strategies have been mostly avoided in public policy.
I currently teach this course in a seminar format, but intend to teach it in a traditional lecture format in the future.
In this course, I introduce students to various considerations in capital and operations planning of transit in the United States. We begin with a survey of the role(s) of transit, its evolution as a transport mode in the United States, and the distribution of transit mode share and demographics of its use throughout the country. We then evaluate various issues surrounding capital investment planning, such as cost versus cost-effectiveness evaluation criteria, typical scenarios under which different transit modes are more or less cost-effective, core system and operational impacts of capital projects, principal-agent problems with construction, and the costs and benefits of different financing methods; as well as considerations for operations planning, including performance- versus coverage-based service planning, equity and efficiency of fare policies, equity and efficiency of service delivery, labor costs and contracts, contracting in versus contracting out of services, spatial and temporal cost variability of service, and the impacts that reliance on secondary revenue sources have on how services are provided. We also evaluate whether the transit industry's economic structure is explained by economies or diseconomies of scale and the implications this has on optimal agency size, the spatial and modal organization of transit operators, and the degree to which transit warrants being subsidized; as well as the influence that different governance structures have on decision-making.
Transportation Finance and Economics
This course is an advanced elective course that investigates the equity and efficiency implications of different approaches to financing the provision of transportation. We begin with an overview of supply- and demand-side economics of transportation, including the network economies and allocation efficiency in the supply of transportation, the idea of travel being a derived demand, and competing theories about equity in the provision and financing of transportation. We then explore how different transportation financing strategies — flat user fees (e.g., flat tolls, flat-rate transit fares), mileage-based user fees (e.g., vehicle-miles traveled, mileage-based transit fares), gas taxes, congestion pricing, demand pricing, sales taxes, and property taxes, to name a few — impact the efficiency and equity of transportation supply, financing burdens, and accessibility. We survey both theoretical and empirical findings across various modes and sectors of transport. Both domestic (i.e., United States) and international case studies are explored.
Transportation Policy and Planning
In this course, I focus specifically on how transportation policy and planning practices effect travel behavior and its general impacts. Travel generates many negative impacts (i.e., externalities) like congestion and pollution, and access equity varies greatly with socioeconomic status. Transportation-based planning and policy practices that seek to offset these negative impacts and inequalities are wide-ranging with varying levels of effectiveness. We investigate these governance, planning, and policy practices; their effectiveness; and any secondary or unintended consequences they produce. We explore international and yet-to-be-implemented alternative transportation planning and policy practices relative to those common in the United States.
What I do in five words:
Pricing and technology land-travel dynamics

Research
My research transcends the fields of urban planning, urban economics, and public policy.
I study the transportation-land use connection and principally focus on how transport subsidies influence urban development and travel behavior outcomes. I analyze this at both the disaggregate and aggregate level. Respectively, I examine how individuals' "bundled decision" about where they live and how they travel are informed by transport subsidies, and the cumulative impact this has on spatial structure, travel patterns, and the myriad of planning challenges with which these are associated. Examples of these challenges include access inequities, spatial mismatch, segregation patterns, sprawl, congestion, and pollution. I mostly employ quantitative methods in this part of my research. I use qualitative methods if documenting individuals' perspectives or lived experiences is an objective of the research.
I also evaluate the effectiveness of policy interventions at addressing these transportation and land use challenges. Many contemporary transportation and land use efforts — fare-free transit, shared micromobility, carpool programs, urban growth boundaries, jobs-housing balance policies, transit-oriented development, upzoning, and more — are premised on mitigating these challenges. To empirically test if these policies achieve their objectives, I use variations of economic impact analysis.
Selected Writings and Publications
2022
Previous research has evaluated the temporal variability of bus transit costs and shown that peak period service costs more to operate in both gross and net terms. However, research on spatial variability of transit costs broadly, and for rail transit in particular, is quite limited. Using transit agency data on labor and train allocations, I develop a cost model that allocates labor and semi-fixed capital costs to times-of-day and each link and station of two regional rapid rail transit networks in order to evaluate temporal and spatial variability of costs and costs-per-rider…
2023
Mallett, Zakhary.
"Bridging Equity and Efficiency in Transit Subsidy Policy Research"
In Review
Mallett, Zakhary.
"Inequitable Inefficiency: A Case Study of Rail Transit Fare Policies."
In Review
Mallett, Zakhary.
"Pricing Equity, Expenditure Equity, and Pricing-Expenditure Equity of Transit."
In Review
2021
This chapter provides a high-level overview of the operations, planning, and governance of transit systems in western societies. It begins with an overview of transit in the context of transportation history, and relies on this to explain contemporary transit planning and management practices. Specific topics covered include travel mode choice and how transit's mode share has changed over time; operations and capital project planning in the transit sector; transit finance; the relationship between municipalities, states, federal governments, and transit agencies in defining their authority; and the effects board structures have on public oversight. The chapter closes by highlighting the uncertainties of transit's future in light of disruptive transportation technologies, like ridehail services and dockless mobility, and relating this to transit's history.
2023
California is currently investigating the potential to use a Road Use Charge (RUC) as an alternative tax instrument to replace fuel tax. This report examines potential RUC scenarios for heavy duty commercial vehicles and conducts an economic impact analysis to estimate the economy wide and distributional impacts of the various scenarios. Our purpose is to explore the differences in RUC relative to current state fuel and weight fees in terms of revenues generated, changes in cost sharing among truck classes and commodity categories, and implications to the State economy as well as households from different income groups…
2020
This research builds a land use regression model to explain dockless scooter trip generations. We use publicly available scooter trip generation data for Louisville, KY and Minneapolis, MN and publicly available data on land use characteristics. The model shows that scooter trip generations are associated with higher employment densities, higher densities of entertainment land uses (bars and clubs), and in some specifications higher densities of eating establishments and university buildings…
This working paper presents an overview of regional planning and climate change mitigation in California. This paper is motivated by the unique success of California in developing and implementing a comprehensive program of policies to address global climate change. It traces the history of environmental regulation in California and shows how climate change policy is the outgrowth of decades of increasingly stringent and broad environmental policy…
2020
Voters should reject Proposition 22 because no industry deserves to free-ride at public expense. Lyft's and Uber's steadfast refusal to comply with Assembly Bill 5 — a law that unequivocally defines their drivers as employees entitled to basic wage and benefit protections — and threat to end operations if they're forced to are blatant illustrations of their rapacious culture. So, too, is their attempt to buy exemption from the law by expending greater than $50 million each (and counting) on Proposition 22, making it the most expensive initiative in state history. These desperate efforts to evade regulation elucidate that the companies have yet to demonstrate a path to becoming sustainable without leaving destruction behind them.
2019
Gig companies like Lyft, Uber, GrubHub and Amazon Flex need to become financially solvent — both for themselves and for the public. These companies' models are financially unsustainable because customers do not pay the full cost of the services provided — which means someone else picks up the tab. In many cases, that's the broader public and economy. By relying on a system of subsidies to operate, the companies harm other industries that are self-sufficient, exploit a vulnerable workforce, and increase travel and traffic.
2017
Are you a frequent rideshare rider who has noticed an increase or decrease in the intensity and frequency of demand pricing in the locations you travel from most? If so, it may be related to surge and prime pricing's insider counterpart: so-called 'driver incentives.'
…the city of Hercules has worked to garner public support for adding a Capitol Corridor train stop in Hercules by proclaiming that doing so will "Get I-80 Moving." Such claims are misleading, at best. If West Contra Costa County leaders want to offer a meaningful driving alternative to travelers on the region's most-congested travel corridor, they must get behind investments that will truly do that. The solution is a BART extension.
2015
There is little disagreement that a second BART transbay tube is essential for serving an ever-growing regional population and travel demand. The devil is in the details: Where does the second tube take off from the East Bay and land in San Francisco? Where does the second set of tracks go from there? In the interest of being able to run trains around service disruptions, eventually accommodate 24-hour service and sustain BART as a regional service provider, I favor a route that mirrors existing service between downtown Oakland and San Francisco's Market Street and a western extension via Fulton Street and 19th Avenue.
2014
The BART to San Jose project, including the selected alignment for the extension, has always been about local politics rather than what is in the best interest of the traveling public. Now, with the financial soundness of the second phase of the project being questioned by federal agencies, the Valley Transportation Authority (VTA) is considering scrapping two stations from the project to save $1.3 billion. While this move may well constitute betrayal to local communities who have planned for the service, it will also result in the project failing to meet its stated goals and is further demonstrative of the project's value being questionable to begin with.
It typically takes but a single mechanical or track problem in West Oakland, in the Transbay Tube or along BART's San Francisco corridor to shut down the entire BART transit system. Even without such problems, BART is at capacity for running trains under the bay during commute periods. The system can barely meet existing travel demand, let alone serve future transbay demand. That's why the Bay Area must invest in a second Transbay Tube and why BART, in partnership with other agencies, is expected to commission in the coming several months a study that looks at increasing transbay transit capacity. It's also why, in my view, a second tube must duplicate service through the heart of the BART system.